Cord and the Kitchen
Regular price
Sale price
$5.00
Unit price
per
Sale
Sold out
If you're looking for some healthier recipe options, this Healthy Meal Guide is for you!
Recipes included:
Sweet Potato Pancakes
Low Carb Lobster Tacos
Cajun Stuffed Bell Peppers
One Pan Salmon Feta Pasta
Orange Ginger Salmon
***This is Week 1 of the 4 Part Series***
Share
View full details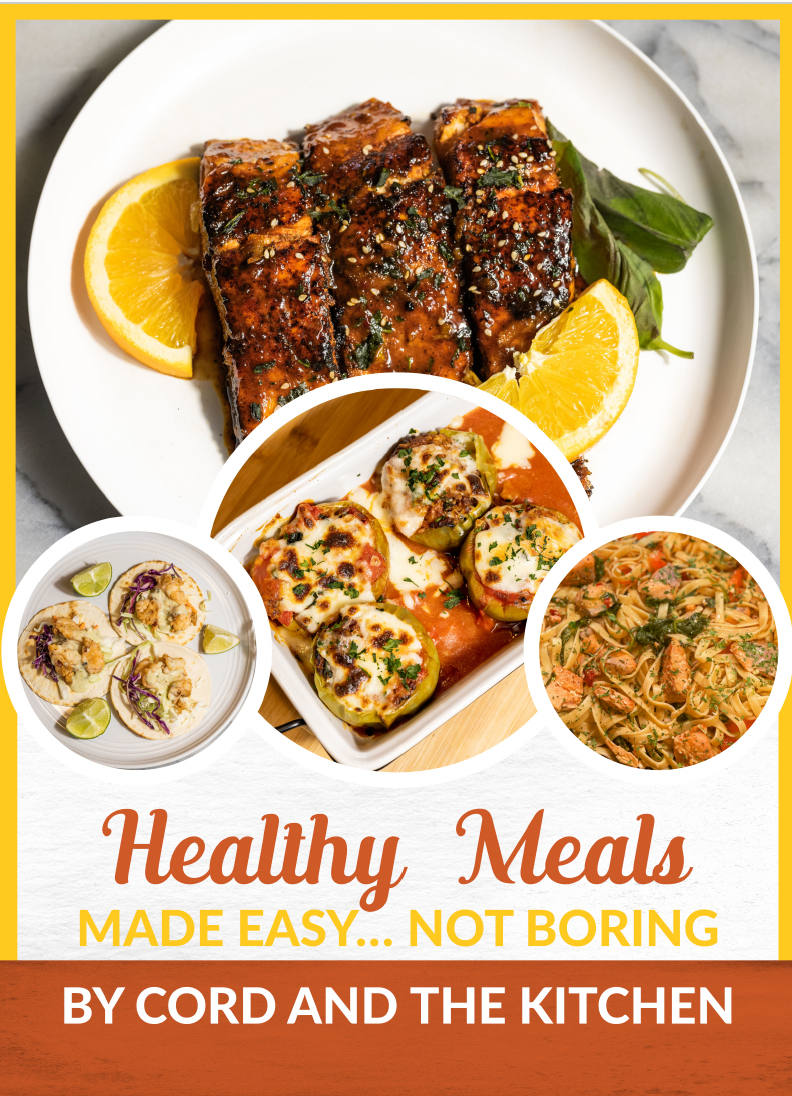 I Need More
Thank You for the recipe's, I am starting to be my conscience of what I eat, even though your other books got me cheating. I love the Sweet Potatoe pancakes. When I bought the first book from you I was looking forward to getting more breakfast recipe. So this one came on time for me.
The other one Cajun Stuffed Bell peppers is good. I changed up on the rice, and got cauliflower rice instead. but still good.
Last one I love more than the other two I mentioned is the Orange Ginger Salmon, I had to make a lot, because the family kept killing it.
I wanted to try some of your drink recipes in the other books, but I will have to wait until the holidays for that.
Thanks Again
Healthy Meal Guide E-Book
Good recepies and easy to follow.
Healthy Meal Guide E-Book
I have been so busy I haven't had a chance to try any the recipes but they look great.
Healthy Meal Guide E-Book
Easy To Follow
Digital Version
5-7 Day Shipping
Made With Love
Easy To Follow
Digital Version
5-7 Day Shipping
Made With Love
Easy To Follow
Digital Version
5-7 Day Shipping
Made With Love